Business leaders will help ease the workload for school leaders in Powys
---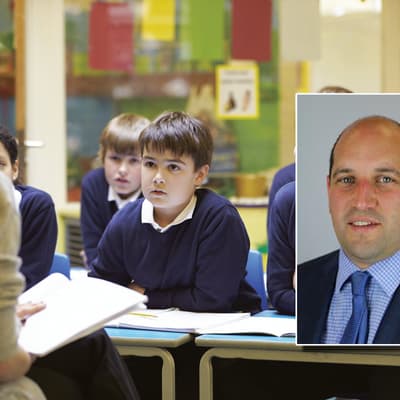 Headteachers in Powys are expected to have some of their heavy workloads taken away so they can focus on educating young people.
At a Powys County Council cabinet meeting on Tuesday February 22, councilors discussed a report on the establishment of a new school cluster-based business support model.
This would mean that schools would have a team of dedicated staff who can handle finance, human resources and construction issues for a number of schools.
The report explains that business and financial support varies from county to county and that while high schools and schools of all ages have a business manager to help them, in elementary schools there is no dedicated support, which means that the work falls to the school leaders.
The report added that several trials had taken place since 2017, with three ongoing trials with primary school groups scheduled to end in late March when grant funding ends.
Education portfolio holder Cllr Phyl Davies said: "It is really important that we recognize the value of our School Group Business Manager, it is something that has been asked of our governing bodies and the forum on school finances.
"It has been tested in areas and found to be an amazing support mechanism and it is something we need to roll out across the authority.
"It allows our teachers to teach and business leaders to manage facilities and other critical issues that are unfolding."
Anwen Orels, Education Services Manager, said: "This would certainly improve the financial and facilities management of all our schools, and it would support our corporate services as they liaise with one business manager rather than 11 , it would make things a lot more efficient."
Ms Orels said the rollout would be in "waves" over five years.
It would take that time for "all schools to agree" as some might wait and see if the approach works well before signing up.
The long-term hope, says Ms. Orels, is for all clusters to have business leaders.
Adult Social Care portfolio holder Myfanwy Alexander said: "It's good to see a pilot project being mainstreamed like this, it doesn't always happen as quickly as we would like."
She added that as the daughter of a manager, she remembered her father working late at night and that there needed to be a better work-life balance as it might put people off. take on leadership roles in the future.
Councilors had several options to consider and voted unanimously for option two which is:
Two business support roles for each cluster, the first being a strategic cluster business manager and an assistant for eight schools in a cluster.