Mini-airports showcase the future of hybrid travel
---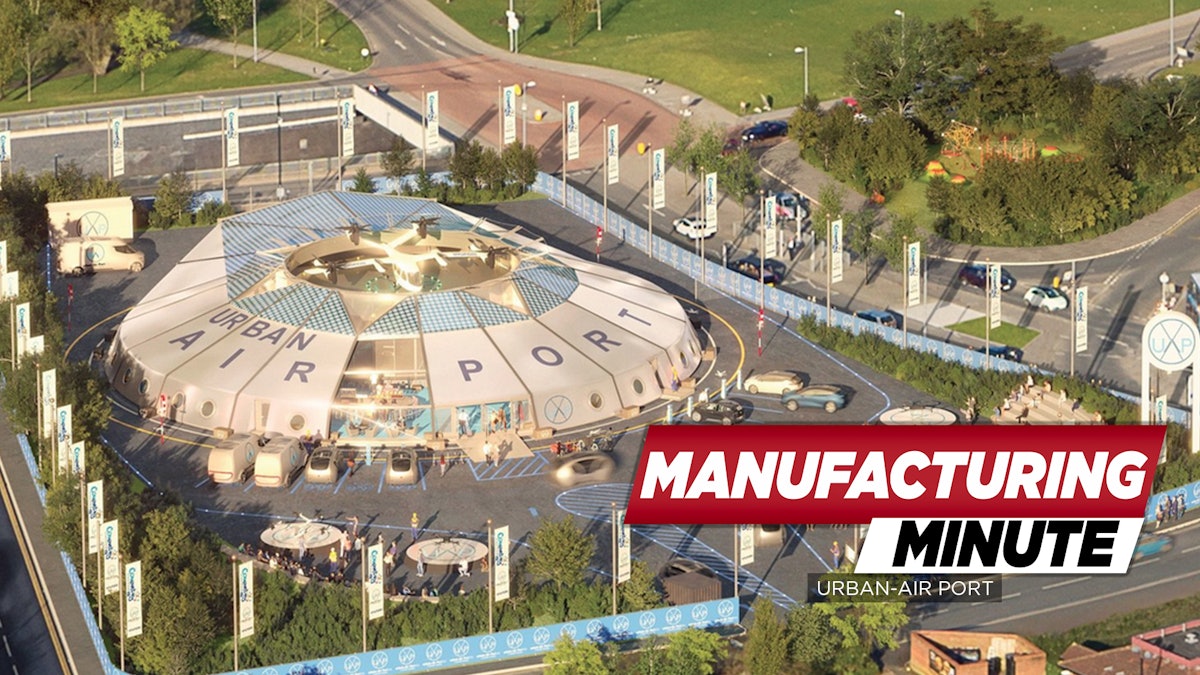 On April 25, 2022, Urban-Air Port and Supernal unveiled the Air-One in the UK. The Air-One is a proprietary deployable operations center that could provide rapid multimodal infrastructure for eVTOLS and other passenger travel – think of a small turnkey airport or, as they call it, a vertiport . Unfortunately, this one is for viewing purposes only, although they plan to hold drone demonstrations to show potential Advanced Air Mobility (AAM) use case scenarios.
The Air-One is a 17,000 square foot circular structure built in just 11 weeks and designed to serve four markets: passenger air taxis, autonomous delivery drones, disaster emergency management, and defense operations and logistics.
The vertiport has areas to meet these different purposes, so it has a passenger lounge, security checkpoint, cafe and retail space, as well as a logistics hub of freight, a hangar for electric and hydrogen-air vehicles, a processing and control center for passenger taxis. The middle of the vertiport is a 56-foot circular final approach and take-off platform that rises 19 feet into the sky using a small linkage system for take-offs and landings.
supernalwhich is part of the Hyundai Motor Group, is developing a prototype eVTOL vehicle, the S-A1, which is on display in the vehicle shed.
According to Mike Whitaker, commercial director of Supernal, no mode of transport, current or future, can solve the problems of traffic and congestion.
The Air-One is located approximately two blocks from Coventry's main train and coach stations to show how these prefabricated structures can advance multimodal travel.
Besides the drone shows, the mini airport also has electric vehicles connected to chargers powered by off-grid hydrogen fuel cells.
Ricky Sandhu, Founder and Executive Chairman of Urban-air port, called the opening of Air-One "the kick-off of a new era of transport". It envisions an era of zero-emission, low-congestion travel between and within cities.
Supernal is developing a line of electric aerial vehicles and plans to launch commercial service with its first eVTOL in 2028. The company hopes to leverage Hyundai's manufacturing expertise to scale electric aerial vehicle production once it is ready.
The UK vertiport will provide a blueprint for the more than 200 structures scheduled to open over the next five years worldwide.
The vertiport is open for public viewing in Coventry until May 15, 2022 and will be redeployed to other cities later this year to highlight the future of the AAM.