NY Manufacturing Business Conditions Index plunges 42 points
---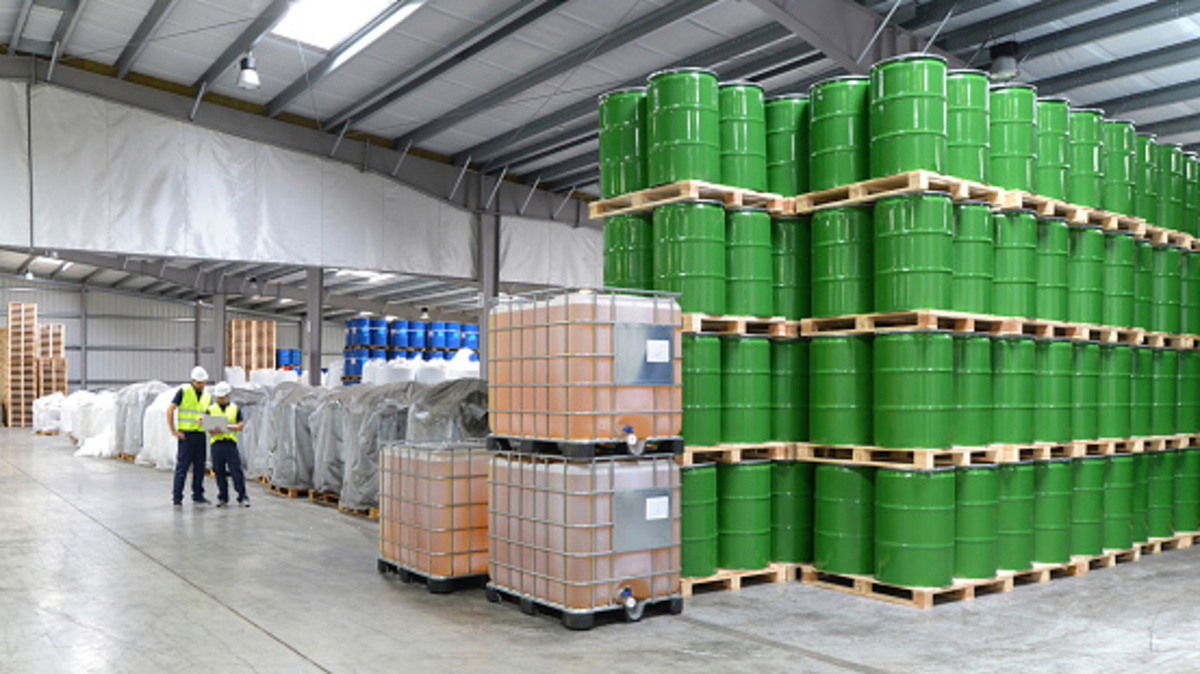 Although US manufacturing workers were more productive in the second quarter, as reported last week, this week's data suggests declining business conditions for goods-producing companies, at least in New York State.
The Empire State Manufacturing Index for the month of August posted a sharp drop (42 points) in its general business conditions, to -31.3. (A negative number indicates a contraction.) This was the biggest drop in trading conditions since May 2020, during the pandemic. (See chart, NY Manufacturing Execs See Declining Activity.)
August marked the fifth time this year that New York industry executives have signaled through the survey that general business conditions are deteriorating. In the other components of the survey, new orders and shipments plunged, and unfilled orders declined. Delivery times held steady for the first time in nearly two years and business inventories rose slightly.
The number of employees index rose, but the average work week index fell to -13.1 from 4.3 in July. That points to a drop in hours worked, said the Federal Reserve Bank of New York, which conducts the monthly survey. The workweek result for August was in line with second-quarter data from the Bureau of Labor Statistics which showed hours worked in the manufacturing sector fell 1.1%.
Leaders' views on trading conditions over the next six months looked slightly more positive, but not by much. Forward-looking trading conditions measured 2.1, up from July's reading of -6.2, one of the few times since 2001 that the forward-looking index has forecast a contraction. Executives expect new orders and shipments to increase, but expect the average employee workweek to contract over the next six months.
"We wouldn't take much away from this report because it likely paints an overly pessimistic picture of manufacturing," said Oren Klachkin, chief US economist at Oxford Economics, according to CNN Business.
While the magnitude of the fall in the manufacturing sector may be overstated, it could be directionally targeted. According to the Fed's Beige Book report, in July many Fed districts were still reporting production disruptions due to supply chain issues and labor shortages. In addition, the New York Fed last month characterized overall economic growth as slowing "at a breakneck pace."
The NY manufacturing data is at odds with the Fed's national industrial production data released on Tuesday, which showed a 0.7% increase in manufacturing output in July. Production was boosted by a significant jump (6.6%) in the motor vehicle and parts sector.
After the release of industrial production data, EY Parthenon's chief economist Gregory Daco tweeted that "manufacturing activity is cooling, but retains some momentum; no indication of a massive pullback.
The manufacturing sector generally performed well during this period of high inflation. While cost increases for manufacturers have been larger than normal, only 5% of New York manufacturers did not pass those cost increases on to customers this year, compared to 30% of service companies. These data appeared in a supplementary survey by the New York Fed in May. The supplemental survey also showed that more than two in five New York manufacturers had passed on all or nearly all of their cost increases in the form of higher prices, compared to a third of service companies.
Other manufacturing-related data releases this week include the US Census Bureau's June business inventories (Wednesday) and the Philadelphia Fed's manufacturing index (Thursday).
Data from the Empire State Manufacturing Survey was collected August 2-9. The survey is sent monthly to the same group of approximately 200 executives, and the response rate is typically 50%.
New York State ranks 7th in the United States for manufacturing employment. Some of the major products manufactured in the state include chemicals; computer and electronic products; food, beverages and tobacco; primary metals; and machinery.