Regulation of Money Service Businesses | Political economics
---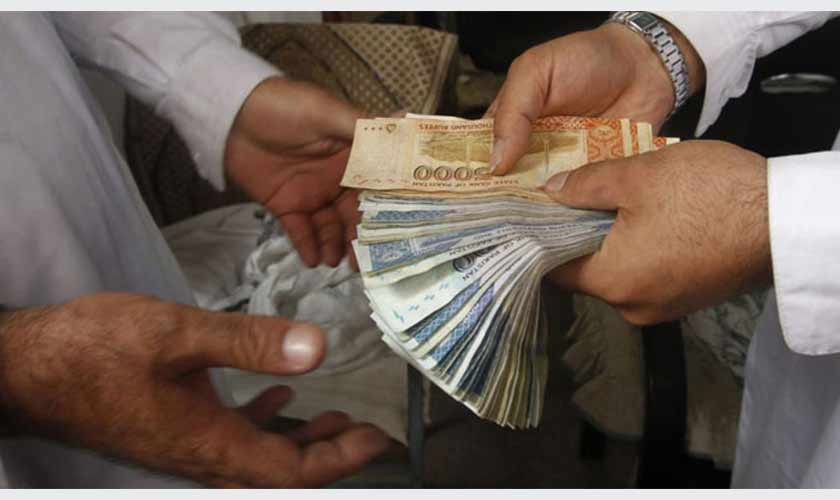 The flow of illegal funds is a challenge for the global community. A study conducted by the United Nations Office on Drugs and Crime (UNODC) indicates that the total volume of proceeds from crime amounts to 3.6% of the world's gross domestic product (GDP), of which 2.7% (or $ 1.6 trillion) is laundered by various means. .
The International Monetary Fund (IMF) has estimated the volume of money laundering globally to be around 2.5% of global GDP. In order to reduce this volume, efforts are being made to prevent criminals from accessing legitimate financial systems so that resources are used to create more income to overcome the challenges of unemployment, health and education, etc.
In this regard, the Financial Action Task Force (FATF) has established standards to guide member countries in formulating laws and regulations to counter this threat. The main challenges concern the movement of illicit funds. Technology now offers many ways to facilitate the transfer and movement of funds. As a result, there are threats of their misuse.
Criminals are always looking for ways to transport the proceeds of crime. The banking industry is trying to enforce basic requirements for customer onboarding, implementing "know your customer" and due diligence requirements, but some challenges remain.
Another very attractive industry for criminals to use as a channel for the movement of illicit proceeds is the Money Service Businesses (MSB). The biggest challenge in the world is the exploitation of unlicensed ESMs which play a vital role in facilitating criminals wanting to inject illegal funds into the legitimate financial system. Criminals identify and use system failures to ignore due diligence. In addition, offering online money transfer services without having a physical presence is another challenge. These channels are difficult to monitor and offer criminals the opportunity to evade filtering requirements aimed at preventing money laundering and combating the financing of terrorism.
Pakistan also faces the problem of unlicensed ESMs. It is one of the countries that did not have formal laws to monitor money laundering activities until 2007. Likewise, there was no mechanism available until June 2004 to monitor shipments. funds made through alternative transfer systems, in particular unregistered exchange bureaus. People were free to choose between traditional banks and an unregistered alternative transfer system. As there were no rules or mechanisms to regulate this activity, transferring money through alternative channels was not treated as a crime.
the Report on the international drug control strategy (INCSR) pointed out that although it is illegal to operate a hawala unlicensed in Pakistan, the practice remains widespread due to poor enforcement and the lack of sanctions against illegally operating companies. Without license hawala/monday operators are common in border regions and are widely used to transfer and launder illicit money across neighboring countries. A common method of transferring illicit funds is fraudulent commercial invoicing.
Newspaper articles have highlighted the operation of unlicensed exchange bureaus facilitating the illegal transfer of foreign currency abroad. Given the circumstances, Pakistan has a responsibility to combat the illegal operations of unlicensed bureaux de change and must take strict action against the main drivers of the movement of illicit proceeds. The government should design a mechanism for registering MSBs and renewing their licenses. Rules should also be introduced to establish a threshold for the transfer of funds by MSB officers so that their activities can be closely monitored.
Pakistan is struggling to comply with the FATF action plan. The global regulator has expressed concerns about controlling the risk of terrorist financing. Pakistan Mutual Evaluation Reports released by Asia Pacific Group uncover anomalies in MSB regulation.
Pakistan is struggling to comply with the FATF action plan. The global body has expressed concerns about the control of the financing of terrorist financing. Pakistan's Mutual Evaluation Reports (MERs) published by the Asia-Pacific Group have highlighted anomalies in the regulation of ESMs. The report also raised questions regarding our understanding of the role of public and private sector officials in combating money laundering (AML) and combating the financing of terrorism (CFT).
Considering the fact that there is a high proportion of undocumented savings, performing the due diligence process can be complex and time consuming. In this regard, regulators have a responsibility to equip their staff with advanced professional skills so that they can play an effective role in regulating this sector. Regulators should also ensure that people in this industry are aware of their responsibility to comply with regulations. For this, the publication of comprehensive guidance can be an effective method. This will help them comply with the Foreign Exchange Manual and the 2010 Anti-Money Laundering Act on a daily basis.
The most important factor to monitor, investigate and report is the detection of suspicious transactions and the reporting of cash transactions. As global regulators focus on reducing the threat of money laundering, terrorist financing and proliferation financing, governments are required to have comprehensive AML / CFT / CPF policies and guidelines on a risk management approach to identify, assess, manage and mitigate these risks.
The mutual appraisal report pointed out that there is no obligation for foreign exchange dealers and licensed exchange offices in Pakistan to report all cash and negotiable instruments in foreign currency valued above $ 10,000. Pakistan amended its 2010 anti-money laundering law in 2020 and attempted to address various concerns raised in the MER. However, the detection and reporting of suspicious transactions requires specific expertise. Therefore, regulators should publish appropriate guidelines highlighting the different scenarios, typologies and red flags so that the quality and authenticity of the reports can improve.
The complexity of international transactions must also be addressed. Regulatory frameworks in various jurisdictions differ in threshold requirements and criminals always exploit loopholes. Effective monitoring requires authorities to improve communication with their counterparts in other countries and to execute cooperative memoranda of understanding so that appropriate controls can be implemented. It cannot be done informally or by other government agencies. This will require more formal arrangements. Local agencies should be legally empowered to coordinate and exchange information with other agencies to facilitate data collection to aid financial investigations.
The only way forward is for regulators to ensure that each of the MSBs adopt the risk-based approach, implement an AML / CFT program, properly train their staff, and implement internal controls and tests. Regulators must ensure that all ESMs meet licensing requirements. In addition, all licensed ESMs should apply customer due diligence and monitor and screen their transactions to reduce potential risks.
Pakistan's next assessment is scheduled for February 2022. Progress in all areas will be assessed with reference to strategically important AML / CFT gaps. Pakistan should focus on compliance in every sector so that it can say goodbye to the embarrassment it has faced since June 2018.
---
Abdul Rauf Shakoori is a United States-based business lawyer and expert in white collar crimes. Huzaima Bukhari is High Court Attorney and Assistant Professor at Lahore University of Management Sciences (LUMS)