S-lon moves redistribution center from Jaffna to provide better service – Business News
---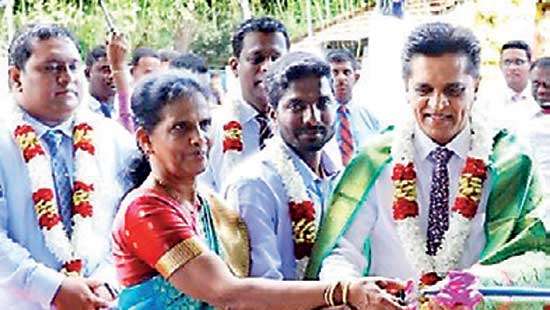 ---
SC Weerasekara, Group Director / Chief Operating Officer of Capital Maharaja Group and Kirubakaran, Managing Director of Jaffna Re-distribution Center during the opening ceremony
S-lon Lanka (Pvt) Ltd, the market leader in the thermoplastic pipe and fittings industry, has recently moved its distribution center in Jaffna to a brand new location with the aim of further improving the convenience and quality of service for its valued customers. and support their business partners.
The new Redistribution Center further reinforces the commitment of S-lon Lanka (Pvt) Ltd to improve the services offered to its network of end users and retailers by providing high quality products and services, especially in these times. difficult. S-lon's distributor network is a key part of its business operations, and the company is constantly dedicated to supporting retailers.
SC Weerasekera, Group Director/COO of Capital Maharaja Group, commented on the new redistribution center. "True to our philosophy, we treat the customer as our family, because we do not offer any product to customers unless it can be consumed by our family and friends.
As a market leader, it is imperative that we get closer to customers and provide better service, especially in these difficult times. With this in mind, we have moved the Redistribution Center to Jaffna, to a much more convenient and spacious location, making it easier for our retailers to take advantage of our products and services. »
The opening ceremony of the new Redistribution Center was graced by SC Weerasekara, Group Director / Chief Operating Officer of Capital Maharaja Group and Kirubakaran, Managing Director of Jaffna Redistribution Center. Other S-lon representatives at the event included Jayantha Gallahewa, Director of Supply Chain, Nuwan Wickramapathirana, Director of Marketing, and the field sales team led by Sanath Chaminda, Director of Sales.