SpaceX satellites fall from orbit after solar storm
---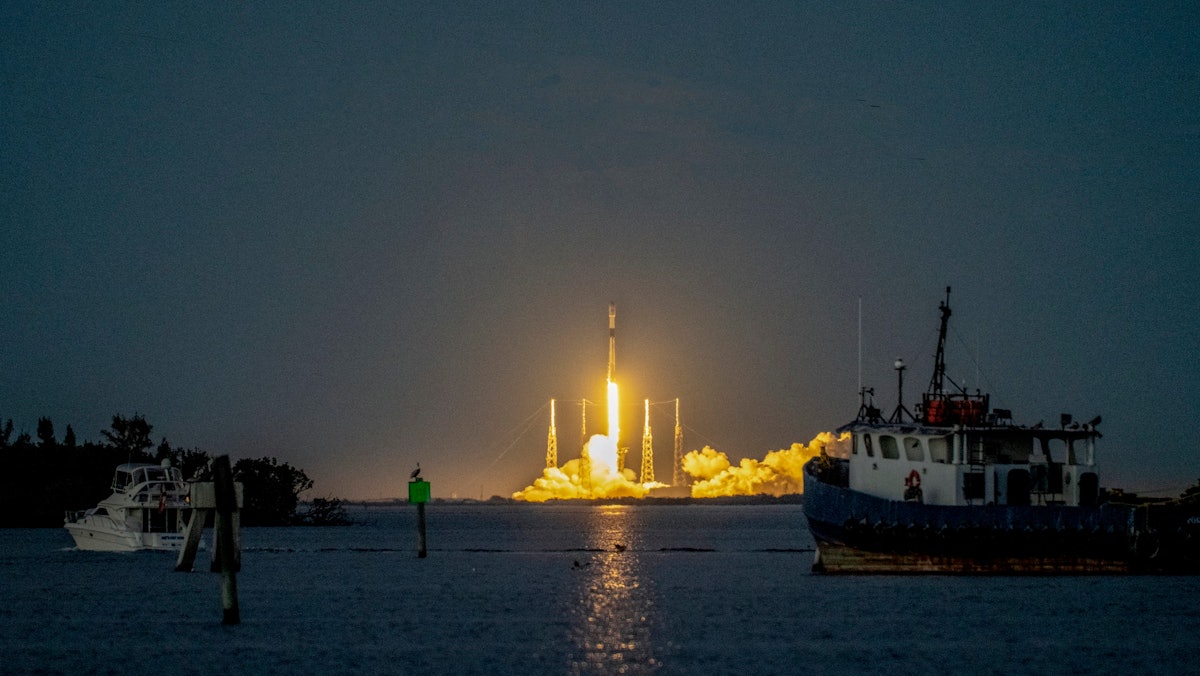 A SpaceX Falcon 9 rocket launches from Florida. The image shows the rocket clearing the lightning rod towers at dusk.
iStock
CAPE CANAVERAL, Fla. (AP) — Spacex's newest fleet of satellites fall out of orbit after being hit by a solar storm.
Up to 40 of the 49 small satellites launched last week have either reentered the atmosphere and burned up or are about to do so, the company said in an online update Tuesday evening.
SpaceX said a geomagnetic storm last Friday made the atmosphere denser, increasing the drag on Starlink satellites, dooming them.
Ground controllers have tried to save the compact, flat-panel satellites by putting them into a kind of hibernation and flying them in a way that minimizes drag. But the atmospheric pull was too great, and the satellites failed to wake up and climb into a higher, more stable orbit, according to the company.
SpaceX still has nearly 2,000 Starlink satellites orbiting Earth providing internet service to remote corners of the world. They circumnavigate the globe more than 340 miles (550 kilometers).
The satellites hit by the solar storm were in a temporary position. SpaceX deliberately launches them into this unusually low orbit so that any misfires can quickly re-enter the atmosphere and pose no threat to other spacecraft.
There is no danger associated with the fall of these satellites, either in orbit or on the ground, according to the company.
Each satellite weighs less than 575 pounds (260 kilograms).
SpaceX described the lost satellites as a "unique situation". Such geomagnetic storms are caused by intense solar activity like flares, which can send plasma streams from the solar corona rushing through space and toward Earth.
Since the launch of the first Starlink satellites in 2019, Elon Musk has been considering a constellation of thousands more satellites to augment internet service. SpaceX is trying to help restore internet service to Tonga via this network following the devastating volcanic eruption and tsunami.
OneWeb, based in London, has its own internet satellites. And Amazon plans to start launching its satellites later this year.
Astronomers are distressed that these mega constellations are ruining nighttime observations of Earth. The International Astronomical Union is forming a new center for dark sky protection.
___
The Associated Press Health and Science Department is supported by the Howard Hughes Medical Institute Department of Science Education. The AP is solely responsible for all content.