The Golden Age of Relocation | Manufacturing enterprise technology
---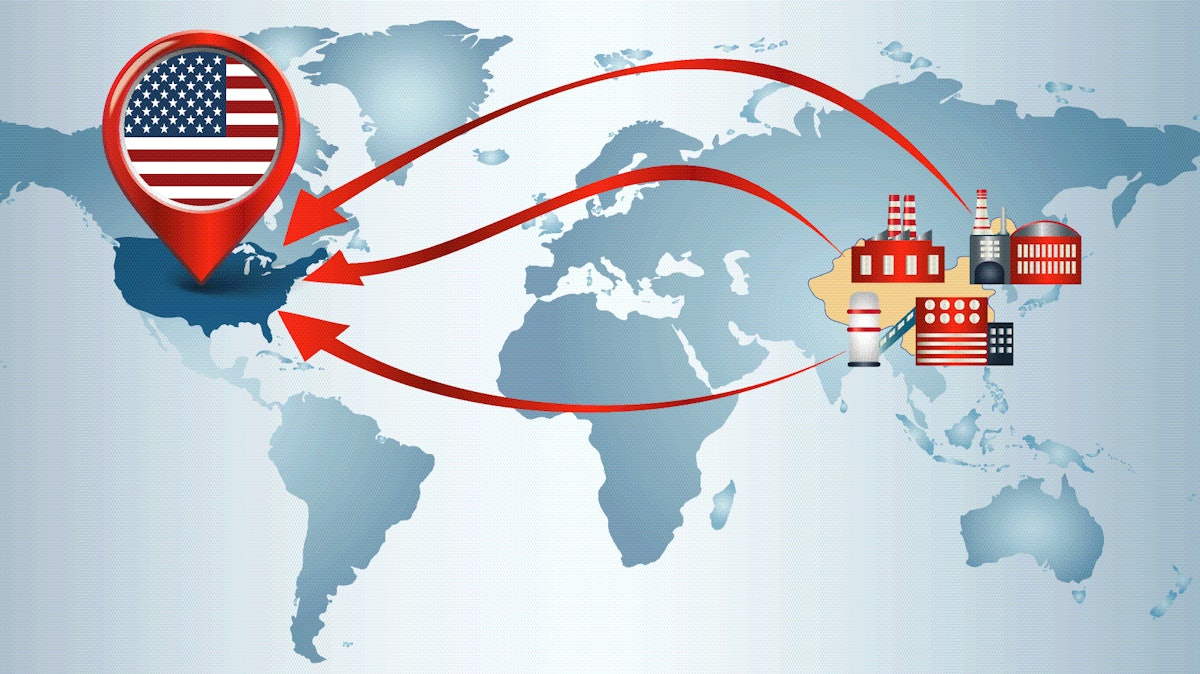 Among the latest buzzwords (or in this case, buzz terms) in the C sequel is what some predict will be the "golden age of relocation". To examine this concept, it makes sense to review a bit of history.
At the start of World War II, our English roots primed our new economic well with an extensive trade network already established throughout Europe. We were already producing half of the world's industrial production and realized the benefits of offshoring at that time – yes, during another global crisis – because we had the resources and the desire to become self-efficient and self-sufficient.
This trend lasted until the 1970s, but by the end of that decade many public companies had begun to consider offshoring to maximize profits for their shareholders. So the floodgates opened the other way, leaving many domestic factories closed by the time the 1980s rolled around.
During the Reagan era, global trade was a boon to the global economy, giving a much-needed boost to countries that lacked the means to create their own self-sustaining economies. In particular, we have not experienced a global crisis, which has tended to create an "inward-looking" philosophy.
Believe it or not, the first major disruption of this period was COVID-19. Of course, we have already experienced the economic effects of pandemics. The Spanish flu between 1918 and 1920 claimed tens of millions of lives, but it was preceded by a decade of innovation. But we couldn't get too comfortable, of course: the Great Depression was just around the corner, and with it came great panic in the banking industry.
So here we are, almost 100 years later. Before the pandemic, manufacturers were used to offshore transport time tying up cash flow and accepted long delivery times as part of the cost of a globalized economy. But due to the global pandemic which has dramatically increased lead times, many companies have been forced to re-examine their supply chains and find alternative solutions.
Let's take a look at what a golden era of onshoring could look like, and 10 ways manufacturers can prepare for and benefit from it:
Kiss him!

In many ways, the past few years have felt like a whirlwind. This period of time will have eternal effects. Change is the only constant in life and in business.

Plan and prepare now. US manufacturers in virtually every industry should ask themselves how they can produce or source domestically in one, three and five years – and start planning NOW! Also think about the components, be it the product or the packaging. Everything that goes into a product when it is shipped to your customer is eligible for national sourcing. Plan in both macro and micro terms. Do your homework and create a step-by-step "road map" for offshoring.
Land (somewhere) now. Find or develop real estate for future production. We've seen the office space market crash due to remote working, which certainly seems to be here to stay indefinitely. Consider investing and re-equipping these buildings.
Automate now. It was once said that location, location and location were the three most important factors of a consumer-oriented business. Apart from food and some services, this is largely no longer the case, thanks to innovation occurring within our domestic manufacturing and distribution industries. Now the most important keywords for a business can be automate, automate, and automate! Think smart manufacturing leading to smart product management (crating, case packing, palletizing), smart warehouses, and smart just-in-time distribution. Robotics is here today and can assist you in every part of your process, allowing you to develop products around and complementary to automation.
Hire now invest in the future. The "great resignation", accompanied by a massive retirement of baby boomers and a lack of skilled labor coming out of school, leads to a labor shortage. The need to hire and train around automation is critical. You don't need people to do things that robotics and automation can do. And with a shrinking return on investment, many automation components can pay for themselves in 1-2 years.
Partner now. Build alliances with key partners who can help you navigate landmines and plan ahead. Architecture and engineering firms like ours will partner with national manufacturers to build modern "smart" factories designed to succeed and thrive for decades to come. Although our company specializes in food and beverage, many A&E firms in a variety of industries are available to work on your behalf and set you up for relocation success.
Innovate and improve quality now. One hundred years ago, we were on the cusp of one of the most remarkable decades of innovation in American history. In fact, many inventions from that era are still with us. Today, technological advances are said to double every 1 to 2 years. This statistic, coupled with a pent-up need for innovation, will lead companies that embrace it to a heightened level of defense. And think about how producing your own products or sourcing them domestically will increase quality and reduce shrinkage and returns. Every country has a different understanding of quality, and we'd like to think the United States sets the standard for excellence. Consider the benefits of providing top-notch products to your customers and the impact on your bottom line.
Practical pwatch out now. We are already seeing industries like semiconductors announce massive national expansions. But due to their large size, it will take time. While it's important to look ahead and have a sense of urgency around relocation, it's also important to be patient and not compromise quality for speed.
Bet on a return of pride. Remember the "Made in USA" campaign? He returns with a vengeance – although it may look and sound a little different. The difference this time around is that it won't just be a consumer-directed campaign, but rather shared between suppliers and manufacturers.
Benefit later – investment is needed initially, yes, but profits will eventually level off as tariffs, customs and duties become a thing of the past. Imagine a time when transportation and lead times are cut in half. Use that as motivation now to build a successful relocation plan.
For over 40 years, our talented team of WEBBER/SMITH engineers and designers have been committed to building meaningful relationships and creating complete solutions. For more information: [email protected] or (717) 625-4140.